By Leslie Farrell
Special to the Voice of the Southwest
Every year during October, the Southwest Catholic Youth Conference (SWCYC) takes place in Farmington, New Mexico. Put on by LifeGuard, a pro-life advocacy group based in Durango, CO, the event attracts hundreds of Catholic youth from across the four corners. Every year the conference features dynamic speakers, live music, informative booths, and a chance to reinvigorate and reaffirm one's Catholic faith.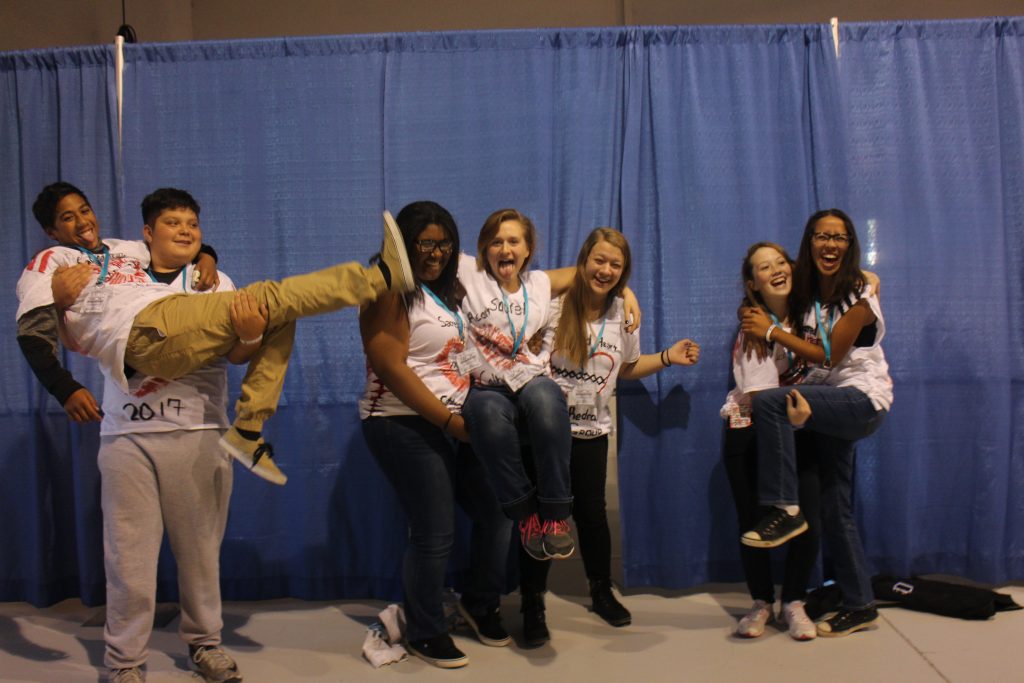 SWCYC was started in 2012 by LifeGuard with help from both the Diocese of Gallup and the Diocese of Pueblo. This year the Conference took place at McGee Park and featured singer and speaker Steve Angrisano, who provided all of the music and was the main speaker. His fun, upbeat musical games paired wonderfully well with his serious talk about what matters most in life – family and getting to Heaven.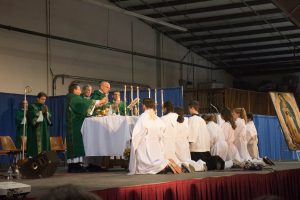 The other featured speaker was Kelly Colangelo, who played a fun game to kick off her talk about choosing God, even when it's difficult. This paired very well with Bishop James Wall's talk on saints (perfect timing since the feast day of All Saints was just around the corner!) and Bishop Stephen Berg's talk on following God's will in your life. Bishop Berg, who leads the Diocese of Pueblo, also treated us to a classical piano performance that was beautifully touching.
The whole event was emceed by the fun and energetic Fr. Carl Wertin and featured confession times throughout the day, ending in mass and eucharistic adoration.
The Southwest Catholic Youth Conference is the biggest gathering of Catholic youth in the Southwest and always offers good times and good fellowship at a very low cost.
Leslie Farrell is a Youth Leader at Sacred Heart Cathedral in Gallup, NM.
Comments
comments